Legendary Mexican band Panteón Rococó returns to Vive Latino after 5 years of absence in this epic music festival.

I was asked by Altered VJs -producers and creative directors of the whole show- to create two visuals for the show in collaboration with super talented mexican illustrator Lalo Barajas.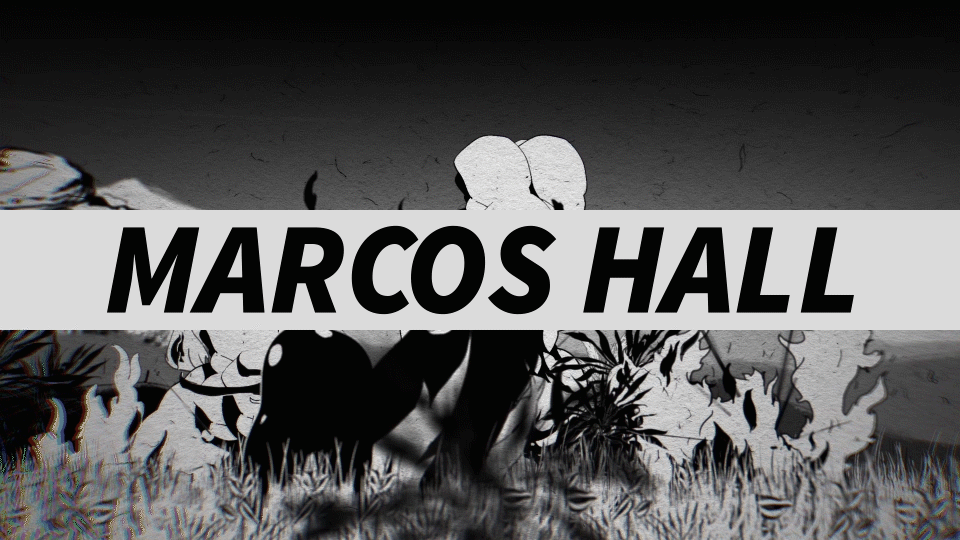 The messy one, lots of crazy elements arranged in an upsetting but non-violent way. The ever-changing song and constant rythmic invitation to slamdancing allowed us to use some of Lalo's craziest unreleased illustrations.

The images provided a complex, culturally rich and very detailed enviroment so we dove deep into it!
Look Development by Erick Espinosa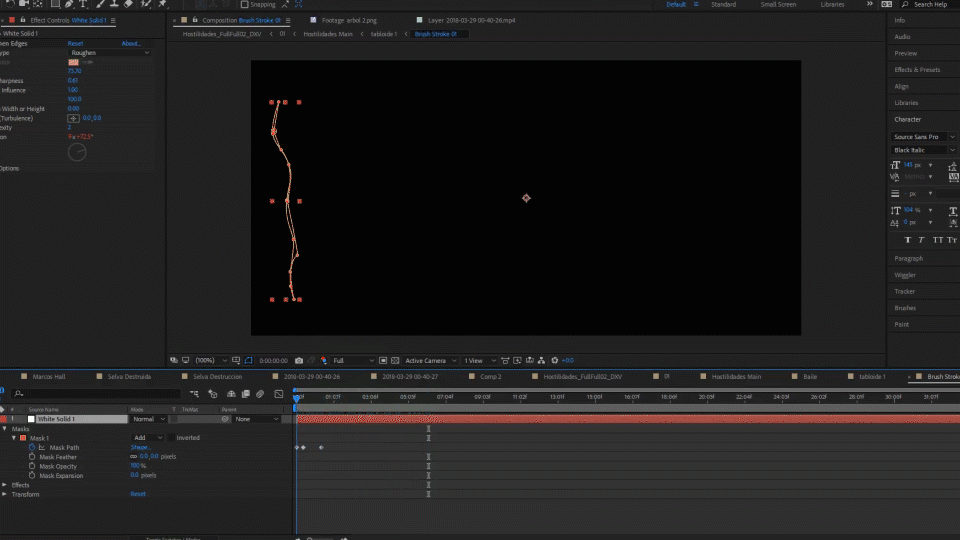 Still frames from the video

The tricky one, with a story to tell, a social issue to portray and a lot of elements to set in a very theatrical way, using After Effects' 3D Layers Engine.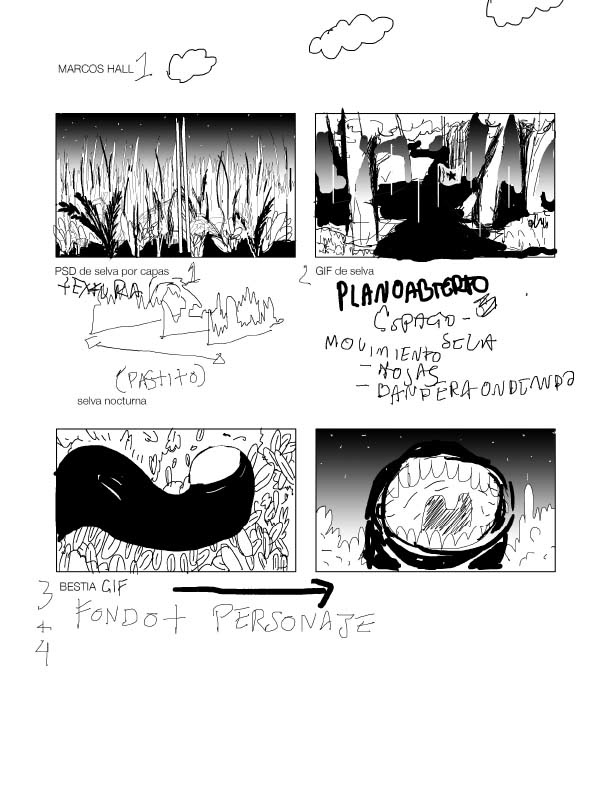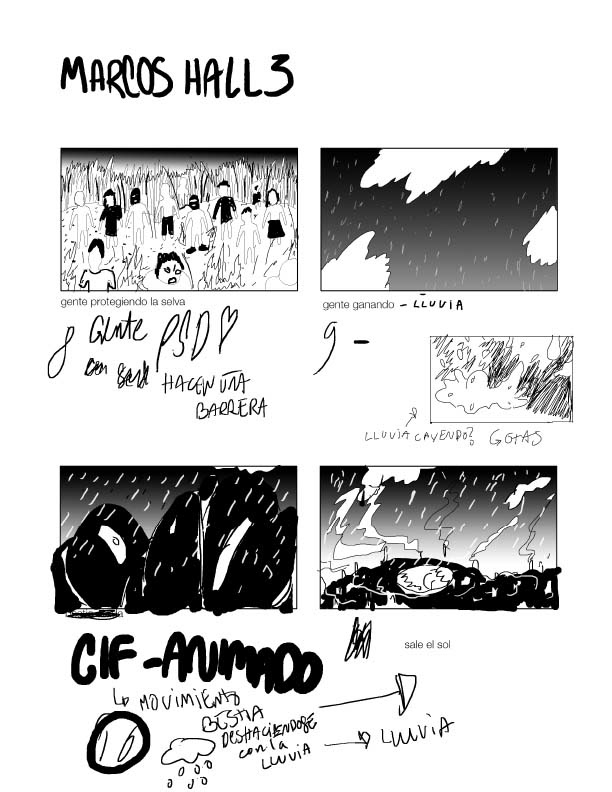 Original story by Altered VJs and Lalo Barajas

Art Direction by visual artist Jose Ramón Sahagún

Look Development by Erick Espinosa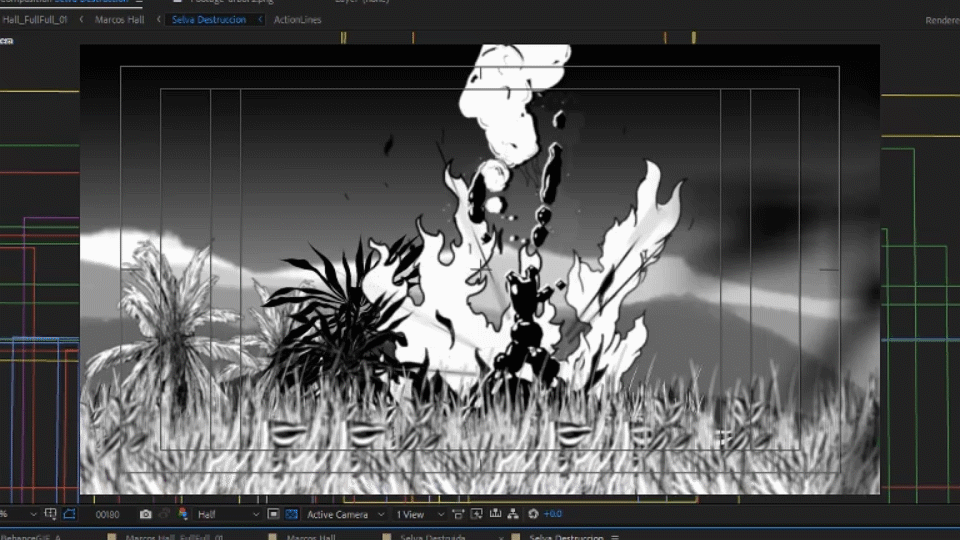 Still frames from the video